By Scott Spangler on March 20th, 2013
Most pilots know that the test of an airplane's dynamic stability is to trim for a specific hands-off speed, increase or decrease pitch to a faster or slower speed, then let go of the stick and measure the time it takes to resume the hands-off speed. It's my contention that seeking its demographic stability is what the U.S population has been doing since 1980, when it peaked at 827,000 active aviators. That also happens to be the year that the last Baby Boomers, born in 1964, became old enough to solo.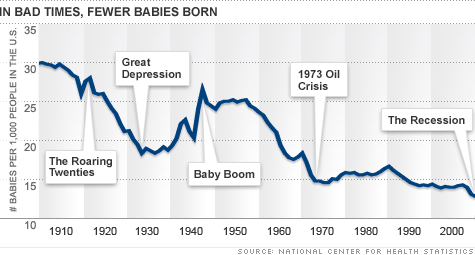 Working in round numbers, the first of 76 million Baby Boomers were born in 1946. They were old enough to get a private certificate in 1963. I wasn't able to find the number of active pilots that year, but it probably wasn't much more than 1964's 431,000. Certainly, we Boomers aren't the sole source of the rapidly increasing population, but as were in other facets of the American demographic landscape, we were the dominant variable.
As we came of age, the pilot population blossomed like flowers in spring. By 1969, when Boomers ranged in age from 23 to 5, there were 720,000 pilots. Over the next decade the population climbed in five-figure steps to its peak in 1980, when they ranged from 36 to 16. The decline that started then is, most likely, the retirement of pilots of the Greatest Generation, born between 1901 and 1924, and the so-called Silent Generation, born between 1925 and 1945.
And now it's our turn. Until 2005, given a point or two fluctuation, Boomers accounted for more than half of the pilot population. That changed in 2006, when the first Boomers turned 60. After our self-inflicted economic melt-down, the Boomer's representation fell to 43 percent of all pilots. In 2011, it was 40 percent. With 8,000 of us turning 60 every day, and the uncertain financial world in which we one day hope to retire, I expect this trend will continue with increasing speed.
Where the pilot population will find its demographic stability is anyone's guess. Looking at the succeeding generations and their financial futures and opportunities, my guess is 300,000 or less.
Generation X, born between 1965 and 1979, numbers roughly 45 million, and in 2011 they represented 27 percent of the total pilot population. Generation Y, also known at the Millennials, born from 1980 on, number more than 70 million. Many of then are still coming of pilot age, and in 2011 they represented 23 percent of the population.
Today, members of Gen X range in age from 47 to 33. Given their midlife demands on time and money, I can't see them as a significant resource pool because economic uncertainties and political unpredictability is more captivating than investing six months and $10,000 to become a private pilot. Members of Gen Y are 32 to almost old enough to solo. Like Gen X, they grew up in the digital age, and flying, while cool, is not immediately mastered like the portal to the virtual world they carry with them everywhere.
Ever growing income inequality is a more critical factor. If it was an airplane, it would dynamically unstable. Instead of returning to the previous level, it diverges from it, ending with a plunge to earth unless the pilot regains control. What happens here remains to be seen, but the signs now aren't good because we haven't responded well to the stick-shaking, global airframe shudder warning of the economic meltdown.
What happens next depends on us as aviators and an industry. Given today's demographic opportunities, returning to what was seems a delusional fantasy. The pool of newcomers is small, less interested, and trying to survive daily life in a different world. Rather than trying to recapture this fantasy, we should be uniting to preserve what we have by supporting those still flying and encouraging and nurturing interested newcomers.
When it comes to the cost of flying, with a smaller population it's only going to get more expensive. For those who fly for fun and personal business, the only solutions here seem to be sharing the costs through fractional ownership, partnerships, and flying clubs. And we need to reverse the divergent danger of income inequality. –Scott Spangler, Editor
Private Jet travel is more convenient and affordable than most people realize.
Related Posts: