By Scott Spangler on February 10th, 2014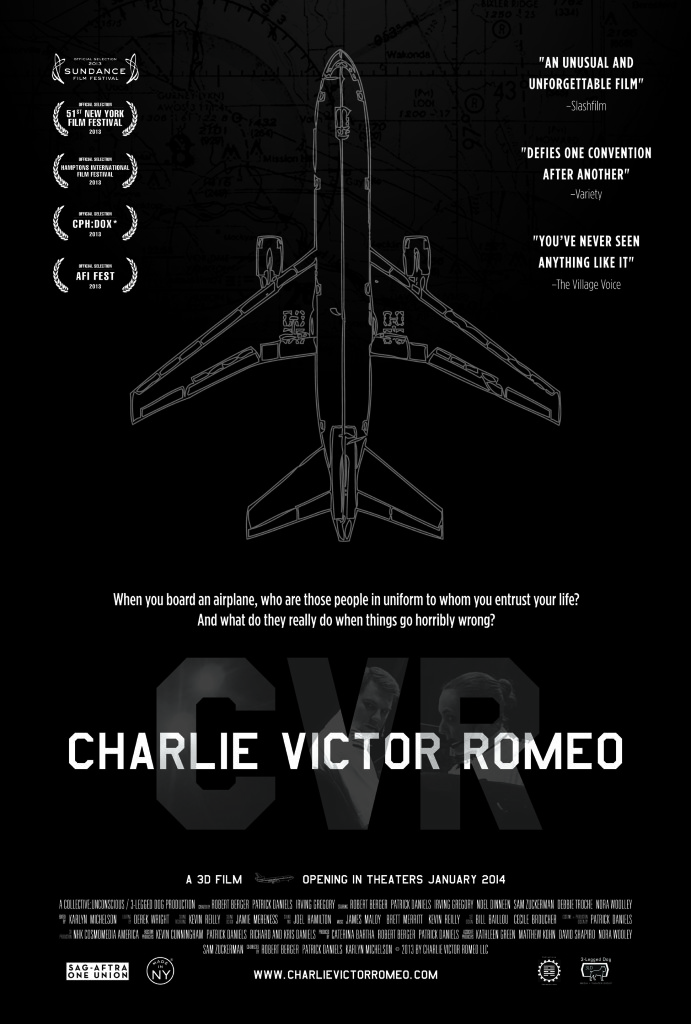 Like moths seeking illuminated warmth, pilots are genetically drawn to aviation accident reports. Most say they pore over them to perhaps discern details that might keep them from ending up as the subject of their own accident report. As they read, I'm sure many have unspoken, fleeting thoughts similar to mine…Facing the same situation, I'D never do that!
Such thoughts are easy when reading the detail of an accident because we hear them in our individual intracranial echo chambers. Unless we've faced impeding doom, I'm sure the voices that play the different roles carry none of the original emotion, especially when reading the transcripts from a cockpit voice recorder, which by its phonetic initials is Charlie Victor Romeo, the title of a new 3D adaptation of a play first staged in 1999.
The film is now playing in New York and LA. It is listed on Netflix but is not yet available. After watching the trailers, which focuses on a snippet of the DC-10 arrival at Sioux City, one of the six airline accident CVR recitations, I'm not sure I want to. The presentation is all too real because the actors perfectly embody the focused and controlled pilot voice Tom Wolfe wrote about in the opening pages of The Right Stuff.
Watching these gripping snippets introduced a new voice—my own. Too many aviation tragedies are still the unintended results of decisions made by those involved. No matter how many accident stories we read, pilots still run out of gas, push the weather, and lose control of the airplane at low altitudes. We can find solace in the delusion that we're immune to bad decision making, but how will we react in a situation with fatal consequences not of our own making? Will the CVR record a legacy of focused intent and composure? – Scott Spangler, Editor
Related Posts: