By Scott Spangler on November 18th, 2019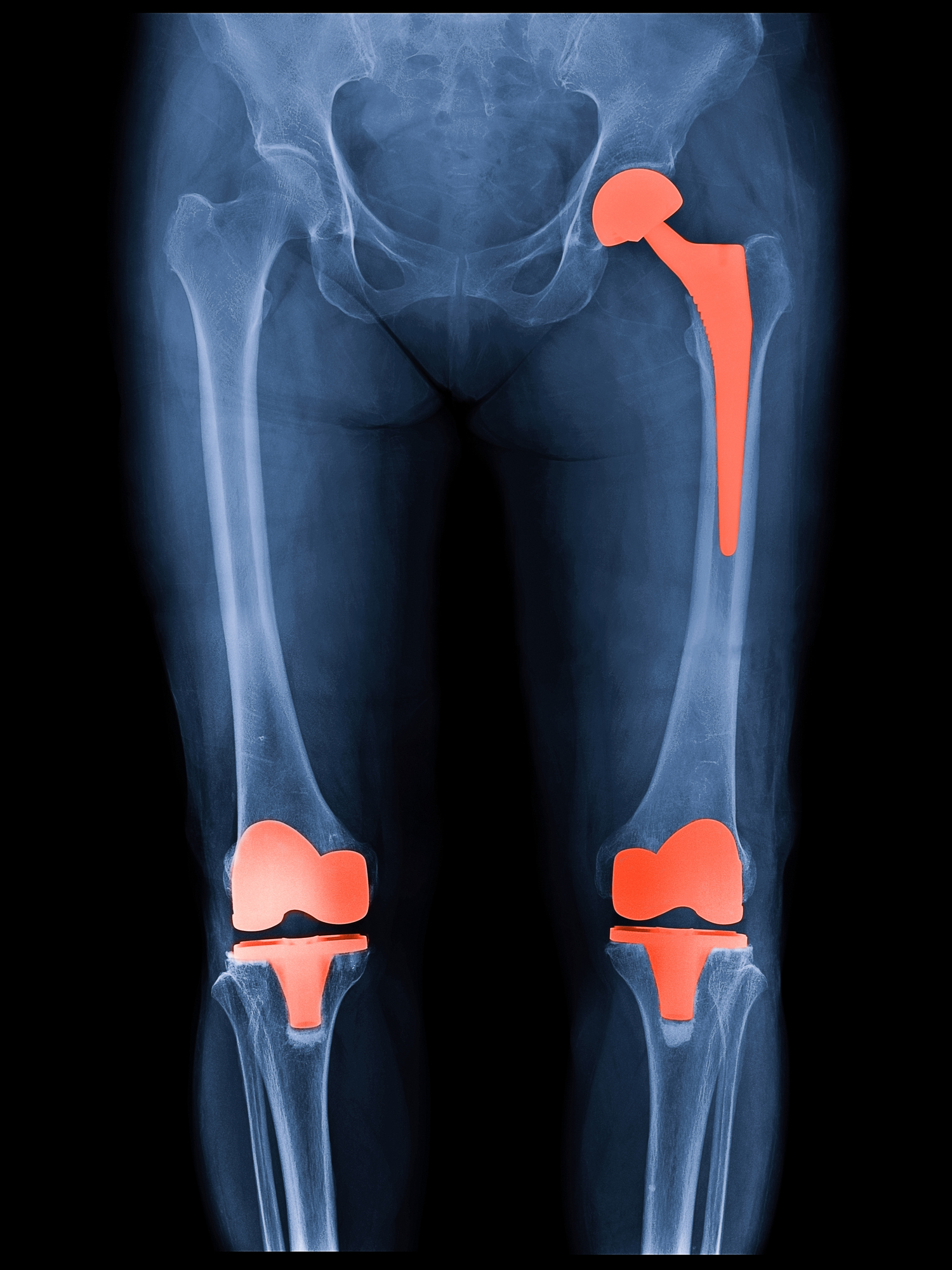 Needing to keep my mind occupied after they wheeled my wife into the shop to get a new hip, I wondered how joint replacement surgery would affect a pilot's ability to fly. Thankfully, the surgical waiting room had wi-fi.
My only knowledge of orthopedic consequences to a pilot's medical certification was Frank Tallman, the renowned movie pilot. In the mid-1960s, he fell while pushing his son's go-cart and injured his knee. An infection set in, and the doctors had to amputate. Tallman got his medical certificate back with a Statement of Demonstrated Ability (SODA).
But was the the time-consuming process of getting a SODA necessary? A joint replacement returns a body to its original operating condition, fixing the problem that led to its replacement, like the pain involved with the arthritic corrosion.
Wandering through the halls of the FAA's website led me to the Guide for Aviation Medical Examiners: Decision Considerations—Aerospace Medical Dispositions Item 42. Upper and Lower Extremities. First up was Amputations. Apparently nothing had changed since Tallman lost his leg in the mid-1960s. A SODA is still the solution.
In this table, there was nothing specific to joint replacement. Atrophy, neuralgia (and its related ailments), osteomyelitis, and "tremors, if sufficient to interfere with the performance of airman duties," all required an FAA decision based on detailed reports specific to the condition.
The closest this table got, in the neuralgia entry, was "limitation of motion of a major joint…sufficient to interfere with the performance of airman duties." Okay, but the doc said the new hip would (after she'd healed up) restore her full range of motion.
Hmmm. Google told me that docs replace approximately 700,00 knees and 400,000 hips every year. Certainly some of them had to be pilots.
Finally, in the Federal Air Surgeon's Medical Bulletin, Vol. 48, No. 1 2010-1, I found information specific to hip and knee replacements. It was the last item in Dr. Warren S. Silberman's "Certification Update: Information About Current Issues," under the subhead: Orthopedic Surgical Procedures.
After talking about Herniated Nucleus Pulposus (spinal disk) and rotator cuff surgery, it said "The FAA allows all types of joint replacements," which generally do not need a special issuance medical certification.
"We need to know why the joint was replaced and when the procedure was done (provide us the Operative report). When the treating physician and the airman feel he can return to flying, the FAA needs to know the range of motion and strength of the involved joint. It would be ideal if whoever generates this report addresses whether the airman can function in the aviation environment."
And this won't happen until the patient is off all of the industrial grade pain medications. I didn't have to look up anything to know that a pilot taking an opioid does not fly. But, the doc said, my wife will be up and taking her first steps on her new hip as soon as the anesthetic wears off, so pilots getting a new hip or knee should know that their patch back to the cockpit starts there. – Scott Spangler, Editor
Related Posts: